This Week in Ezra Miller Fashion: A Glam Rock Swan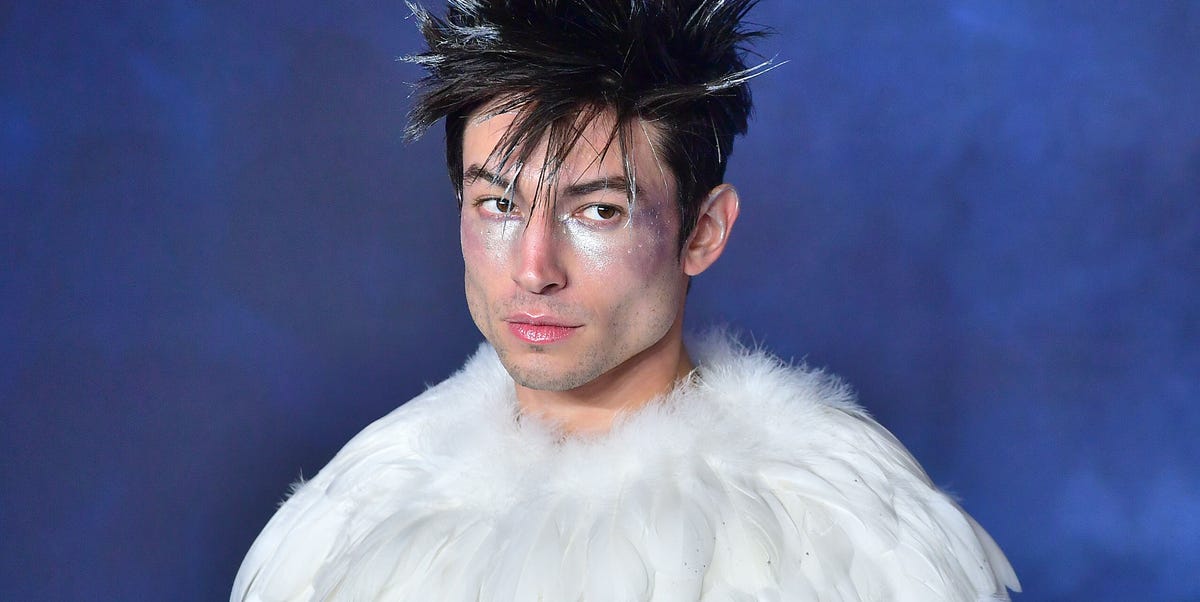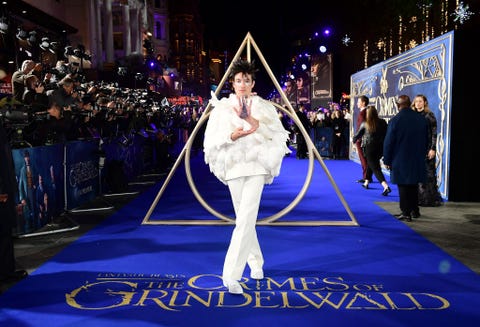 Getty ImagesIan West – PA Images
Another week, another opportunity for Crimes of Grindelwald star and witchy greyhound Ezra Miller to slay a red carpet with a lewk. Last week, Miller, whose whole aura is like if Liza Minnelli hosted Blue's Clues, showed up at the Paris premiere of his new film in a Moncler by Pierpaolo Piccioli ensemble that was giving Little Edie from Grey Gardens meets Missy Elliott from "The Rain (Supa Dupa Fly)."
Advertisement – Continue Reading Below
But if you thought Miller's Pope x Patagonia outfit was the pinnacle, please think again. The raven-haired, razor-cheekboned performer showed up at the UK premiere of the latest Harry Potter instalment in a gleaming white, fluffy feather top and pants, a bold about-face from the dark Mother Suspiria lewk he put together last week.
Here's what I love about this: everything.
The top is giving me Big Bird as an eccentric retiree who decided to stop dyeing. The bottom is giving me chorus member in Anything Goes. What's not to love?
And the head! Highlighting his face and spiked hair with silver, he looks like he's giving you Lady Gaga playing Sid Vicious, which is not a thing I knew I needed but now I can't think of anything else.
Advertisement – Continue Reading Below
On his hands, he's penned the Unforgivable Curse from the Harry Potter universe over and over again, as if he's a broody high-school bad boy, slouching in the back of the classroom and waiting for the day he can escape this gauche Muggle world.
He's Christian Slater in Heathers meets Winona Ryder in Heathers meets Winona Ryder in Edward Scissorhands meets Winona Ryder in Black Swan. Okay, he's just Winona Ryder!
No shade, but he also reminds me of the episode of The Golden Girls where they dressed up like farm animals.
I can't unsee it and neither can you, now. Somehow, I think that was part of his lookbook.
Ezra Miller, giving you "literal angel of death," giving you "Bob Mackie doesn't understand ducks," giving you "pillow fight with Toni Collette in Velvet Goldmine" is clearly the most fantastic beast of all.
Can't wait for next week's lewk!